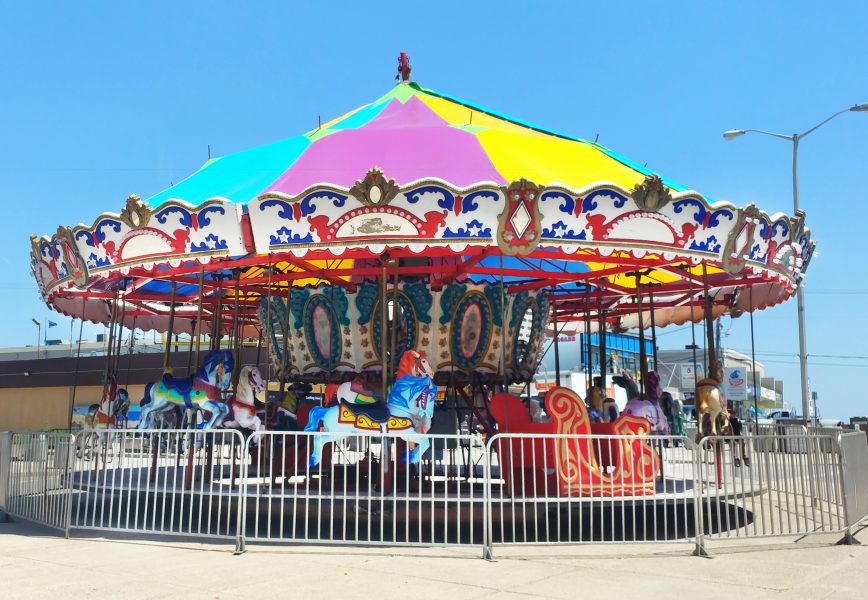 Summer of 2021 Beach Carousel Hours
Take a spin on the brightly colored carousel located in the middle of Broadway Mall. Hop onto to your favorite horse or animal, and be whisked around on a magical seaside ride under the sparkling lights on a sunny day or starry night as the familiar circus music merrily fills the salt air. Bring the whole family and enjoy a memorable day of merry-go-round fun!
Beach Center Carousel Hours
PRE-SEASON HOURS— Starting May 27 through  June 19:
Fridays | 5PM-9PM
Saturdays | 12PM-10PM
Sundays | 12PM-9PM
*OPEN on Memorial Day, Monday, May 30 from 12PM-9PM

IN-SEASON HOURS—Beginning  June 20
Sunday – Thursday | 12PM-9PM
Friday + Saturday | 12PM-10PM
See you next Summer!