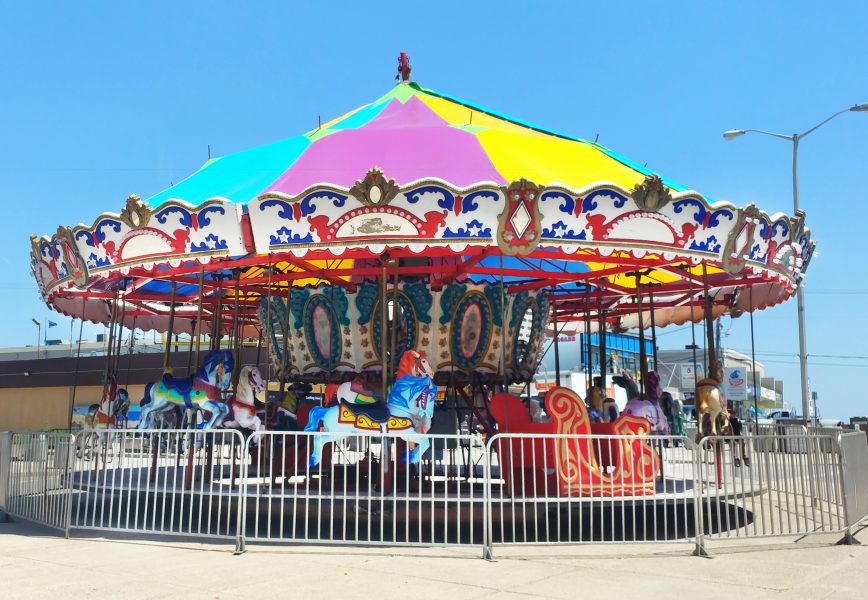 Summer of 2021 Beach Carousel Hours
Take a spin on the brightly colored carousel located in the middle of Broadway Mall. Hop onto to your favorite horse or animal, and be whisked around on a magical seaside ride under the sparkling lights on a sunny day or starry night as the familiar circus music merrily fills the salt air. Bring the whole family and enjoy a memorable day of merry-go-round fun!
Post-Season Hours (through 9/19):
Friday | 5PM – 8PM
Saturday | 12PM – 7PM
Sunday | 12PM – 6PM
Ticket Prices:
$3 – 1 token
$10 – 4 tokens
$20 – 8 tokens
Major credit cards accepted.
Exact change only for cash. The machine DOES NOT dispense change.