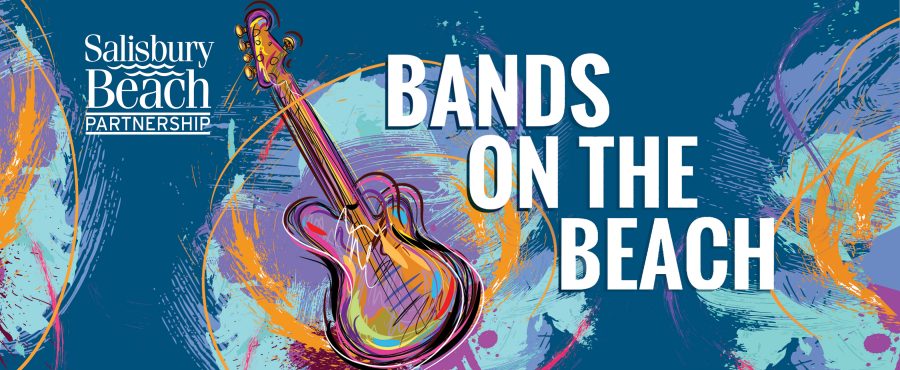 Free Beachfront Concert FINALE – Country Beach Jam 
Join us for Country Beach Jam  at the Salisbury Waterfront Stage. Benches and picnic tables available and plenty of dancing room for everyone – Line Dancing lessons start at 5PM! Enjoy takeout from local restaurants, beach pizza, ice cream and more, while you listen to live music  from one of the region's hottest bands! Saturday, September 3 , we welcome No Shoes Nation(7:30PM) + Ashley Jordan (6PM) to the Salisbury stage!
About the Band
The five accomplished musicians of the No Shoes Nation Band pay tribute to Kenny Chesney's incredible catalog of Billboard Charting hit songs from his top selling albums.
The No Shoes Nation Band recreates a Kenny Chesney show, playing the music you know and love. The No Shoes Nation Band brings the thrill and excitement of a Kenny Chesney concert with the same outstanding musicianship that has driven Kenny to sell out stadiums all over the country.
A No Shoes Nation Band show is guaranteed to engage any size crowd, bringing them to their feet and keeping the "No Shoes Nation" fans coming back time after time!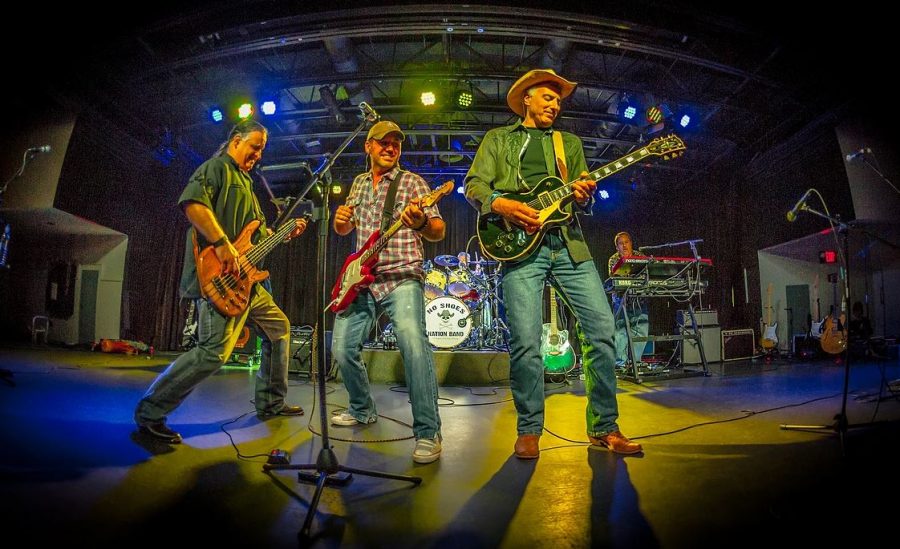 Special Guest: Ashley Jordan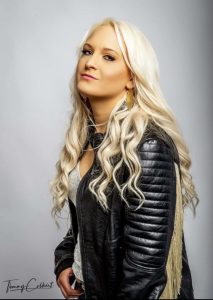 Country music might not be the first thing that comes to mind when you think of Boston, but Harvard Square busker turned rising goddess of twang Ashley Jordan might be out to prove you wrong.  – The Boston Globe
When it comes to writing slice of life songs and then singing them from the heart, Ashley Jordan is in a league of her own.  Born and raised in the tiny town of Harvard, MA, Ashley spent her summers in the Ozark Mountains with her grandparents, listening to and singing country music. She credits her late grandfather as "the light of her life" and it is clear that his influence as a country-folk singer/ songwriter is part of her DNA. At only 13, Ashley convinced her parents to allow her to travel to iconic Harvard Square in Cambridge where she and her guitar set up shop on a street corner.  While a family member stood by, crowds gathered and her tip jar filled to the brim.  The shy girl came to life in front of an audience and Ashley found her voice and her calling. By the time she was 16, Ashley was touring New England with her first album of original songs. Four albums later, Ashley Jordan is a seasoned live performer who has played to crowds as large as 40,000 opening for everyone from Trace Adkins to The Beach Boys, to Billboard Chart hit-maker Jimmie Allen, to the legendary Charlie Daniels Band. She has scored major market airplay, a first-round Grammy nomination, two unprecedented back-to-back Country Artist of the Year wins at the Boston Music Awards and was twice named a top 10 finalist on Nash Next, where she performed for Scott Borchetta of Big Machine Records, Kix Brooks and music legend Desmond Child.  With the upcoming release of her fifth album of original music recorded in Nashville and produced by Jeff Huskins of Little Texas fame, Ashley Jordan is perched at the edge of stardom. Blessed with a powerhouse voice that moves effortlessly from pure country to an authentic rock vibe, Ashley Jordan is on fire and ready to roll.
*The Salisbury Beach outdoor concerts are typically rain or shine. In the event of a severe weather cancellation, we will post on our Facebook page
Country Jam: No Shoes Nation on the Oceanfront Stage
Sat, Sep 3 at 5:00 PM
Social Share