Celebrate the start of summer at Salisbury Beach on Saturday, June 28th from 4:00 PM to 10:30 PM. Fun for the whole family! The beach front stage comes alive for an afternoon of live entertainment, kids' activities, the ever-popular Beach Pizza Eating contest, face painting and so much more! The evening is topped off with a Free outdoor concert with Roomful of Blues followed by Spectacular Fireworks!
FAMILY ACTIVITIES 4pm-9pm 
Roaming Railroad
Adults and kids! Jump aboard the trackless train for a ride around the beach center with Engineer Dan as he entertains riders with comedy, train songs and inspirational routines like the little train that could.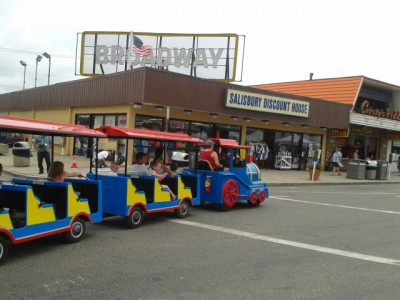 4pm-8pm  Face Painting by Color Me Funky
From cool Spiderman and sports-themed face décor to glittering princesses and butterflies, Color Me Funky face painters are artistic, creative and sophisticated.

4pm-8pm  Mr. Dee – The Balloon Man
Mr. Dee from Amesbury is the most talented Balloon Artist this side of the Merrimack River! He will twist balloons into all kinds of fun shapes for your children.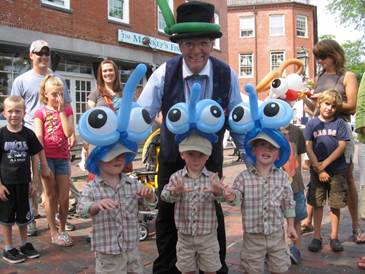 5pm-8pm  Character Appearances:  Spiderman and Batman
Popular Super Heroes in authentic costume replicas will be combing Broadway keeping all citizens in check.  Come in costume or as you are to pose for photos with these comic book crime-fighting heroes.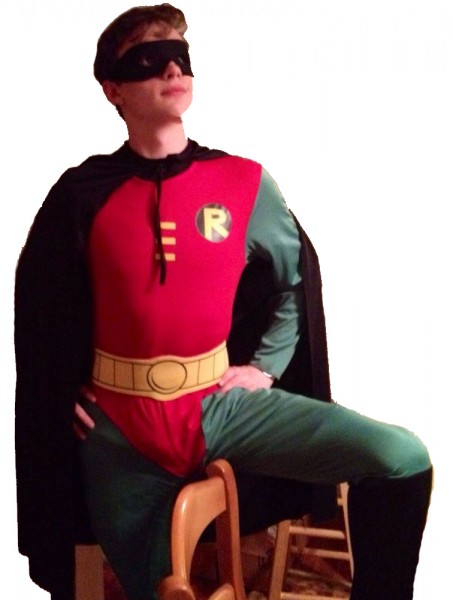 BEACHFRONT STAGE ENTERTAINMENT 4pm-4:45pm 
Awesome Robb Pirate Show
Discover the roar of laughter when Captain Robbie Bones shows up with a chest full of magic and juggling apparatus. Become shipmates of Captain Robbie Bones as he teaches how to speak pirate and laugh like a rogue.  Show includes audience participation for activities such as walking the plank and shooting the tee shirt cannon!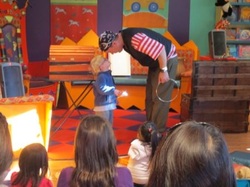 5:00pm-5:45pm  The 8th Annual Salisbury Beach Pizza Eating Contest
Back by popular demand, the Beach Pizza Eating contest pits pizza-gobbling kids and adults against each other in elimination heats for a chance to be named the Salisbury Beach Pizza Eating Champion.  This fun-filled event is sponsored by Cristy's Pizza, Tripoli's Pizza, Jilly's and Sal's Pizza.  Winners receive are crowned with a pizza hat and receive a gift certificate to one of the sponsoring beach pizza vendors.  Space is limited.  Register on-line or day-of at the stage.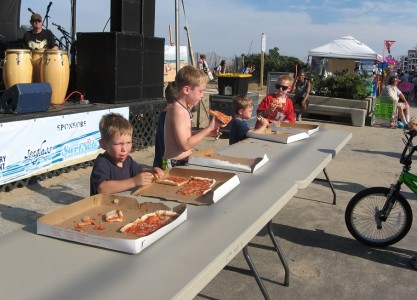 6:00pm-6:30pm  Amazing Hero Speed Artist Rob Surrette
Set to lively music, renowned speed artist Rob Surrette paints various heroes from humanity on gigantic canvases before your eyes.  His inspirational performance not only captivates, it celebrates the power of humans and inspires children and adults alike.  With more than 3,500 performances nationwide, appearances on The Today Show and Good Morning America, art installations commissioned by Disney and Pixar, and a Guinness World Book of Records title, Rob completes portraits of well-known heroes such as Albert Einstein, Mother Theresa, Nelson Mandela and more before your eyes in a matter of minutes.  Don't miss this incredible show that will leave you in awe!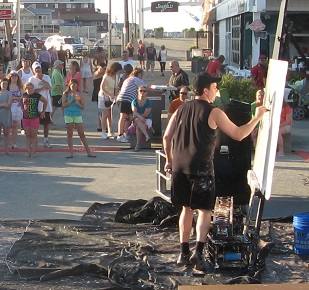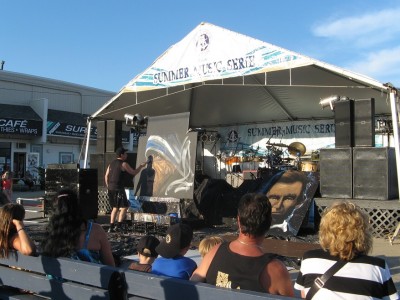 7:30pm – 8:15pm Opening Performance on the Beachfront Stage:
Danielle Miraglia 
Danielle Miraglia (murr-Ä L e a) comes armed with a strong steady thumb on an old Gibson, an infectious stomp-box rhythm and harmonica.  Her tunes range from heart-felt to socially conscious and will move both your heart and hips.

8:30pm-10:00pm Concert on the Beachfront Stage:
Roomful of Blues
The summer outdoor concert series kicks-off with the jumping, swinging, rocking, award-winning band, Roomful of Blues.  With a recording career that spans over 40 years, the eight piece powerhouse, joyful blues band from Rhode Island has toured worldwide, earned five Grammy Award nominations and won Blues Band of the Year in 2005. Billboard called the band "a tour de force of horn-fried blues…Roomful is so tight and so right."  Get ready for a fun-filled night of swing, rock and roll, jump blues, boogie-woogie and soul music that will have the entire beach dancing!
10:15pm – Fireworks Show over the Ocean!
Launched from a barge directly off Salisbury Beach Center, this 15-20 minute fireworks extravaganza lights up the sky every Saturday night (weather permitting).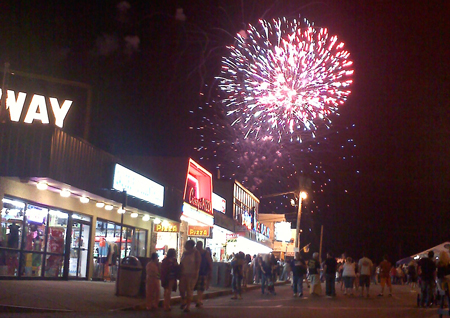 Find Us on FACEBOOK to Stay Updated on all Events!
Summer Kick Off!
Sat, Jun 28 at 4:00 PM
Social Share