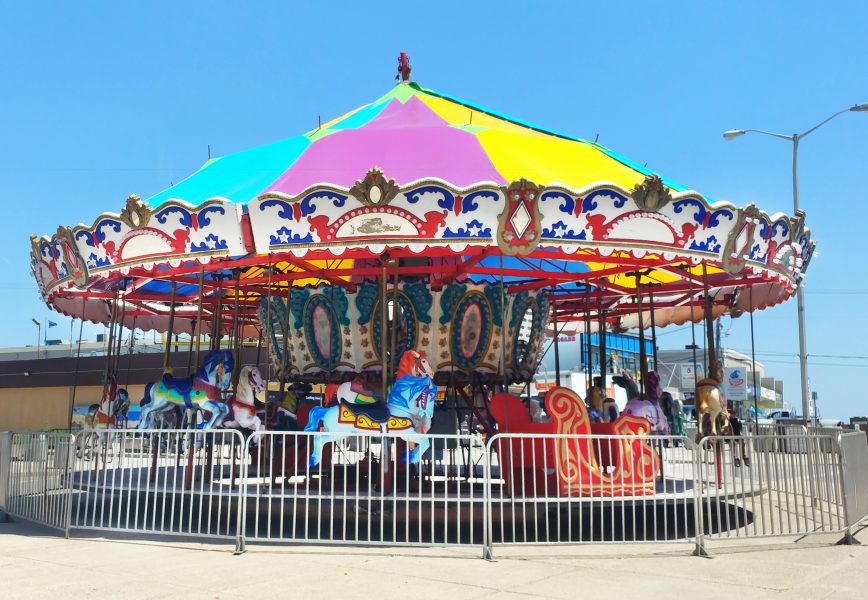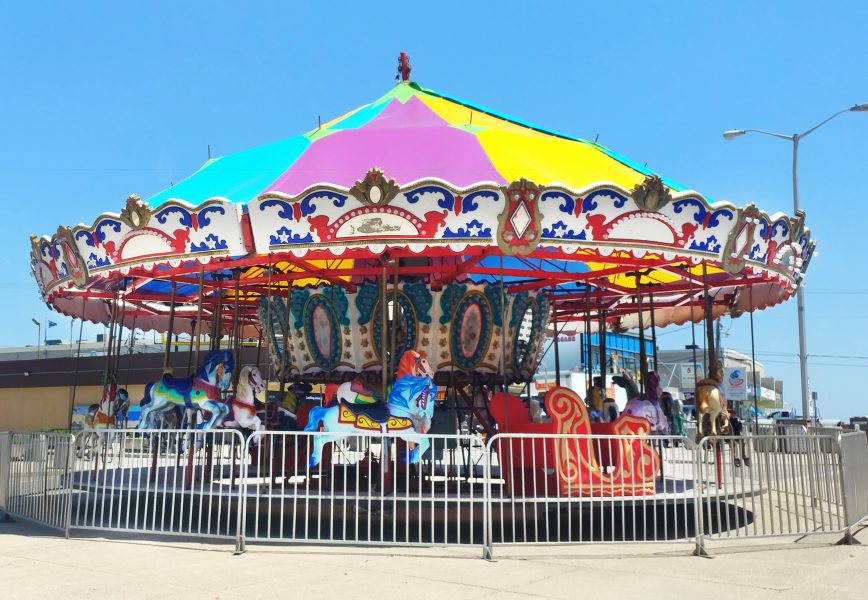 Summer of 2021 Beach Carousel Hours
Take a spin on the brightly colored carousel located in the middle of Broadway Mall. Hop onto to your favorite horse or animal, and be whisked around on a magical seaside ride under the sparkling lights on a sunny day or starry night as the familiar circus music merrily fills the salt air. Bring the whole family and enjoy a memorable day of merry-go-round fun!
Closed for the Season
See you next Summer!