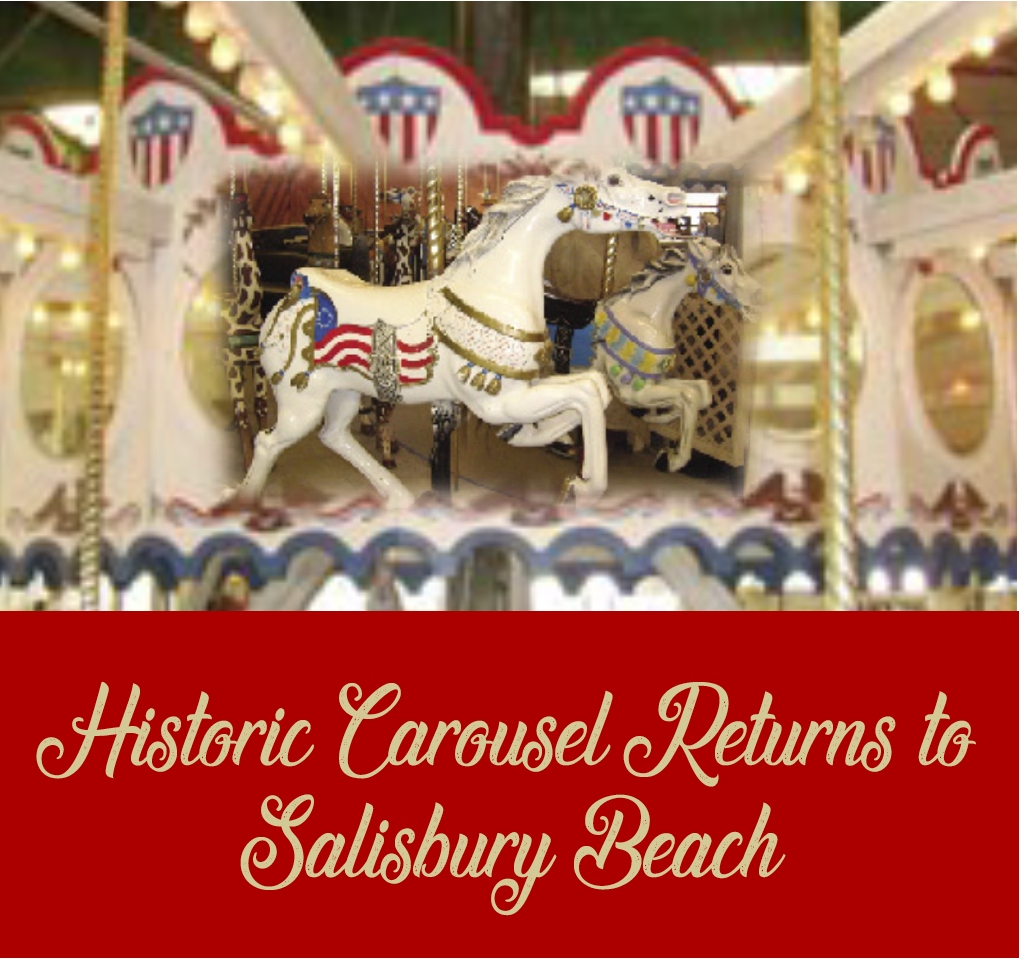 The rare 110-year-old antique carousel purchased by the Salisbury Beach Partnership was built by W.F. Mangels, one of the most renowned carousel builders of all time, at the Looff factory in East Providence, Rhode Island in 1909. The historic carousel boasts 44 friendly, hand carved wooden animals–35 horses, 3 giraffes, 3 camels and 3 goats, plus 2 chariots. Each of the unique, hand-painted animals were meticulously created by renowned carvers such as Charles Carmel, Charles Looff, Harry Goldstein, and Solomon Stein. The rare 1909 Menagerie Machine, as it was called in the day, was built during the Golden Age of carousels.
The Looff/Mangels carousel was originally purchased in 1909 by Alfred and Nettie Wintersteen and operated at their Harveys Lake Amusement Park in Pennsylvania. Completely restored in 1990, the carousel remained in the Wintersteen Family for 110 years before moving to Salisbury. With only 300 large carousels of this kind carved and built by the original artisans of the craft, this is a once in a lifetime opportunity to own a true piece of American history and artistry. Today, only about 100 of the classic carousels remain intact and operational.
The Salisbury Beach Partnership is working with the Town of Salisbury to see that the historic carousel will be housed in a new, pavilion-style building on Broadway Mall at Salisbury Beach Center. Reminiscent of Salisbury Beach's heyday, the authentic 1909 Looff/Mangels Carousel will bring back a family tradition of riding the "Broadway Flying Horses."
Adopt and name a carousel animal for $10K.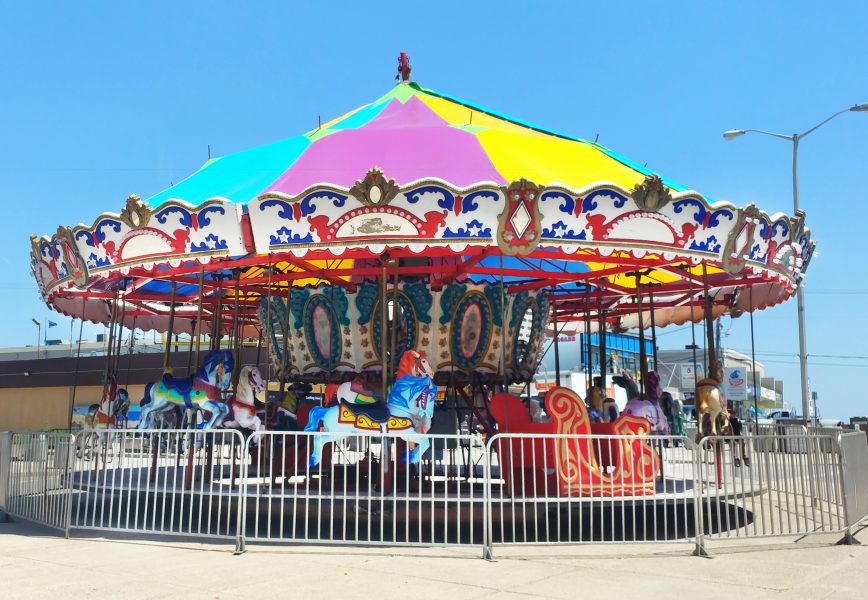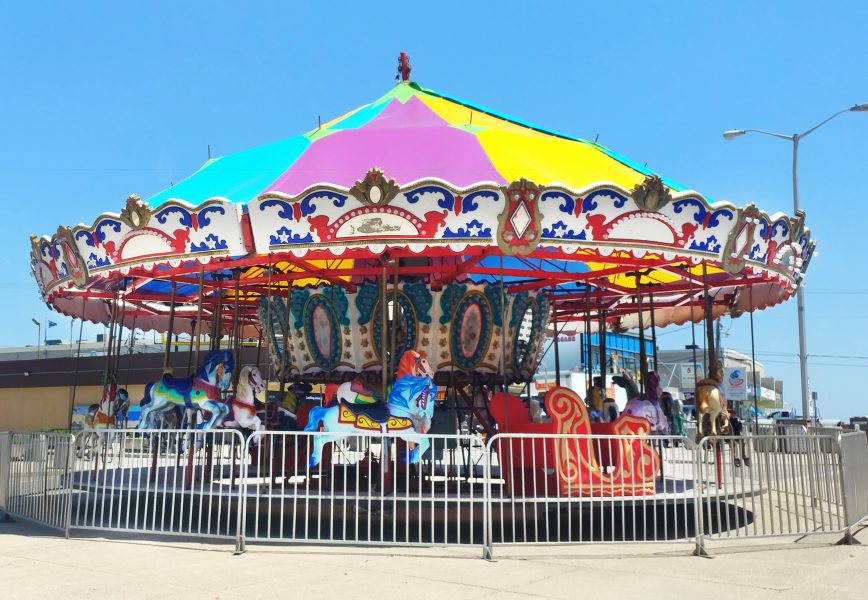 During the summer of 2020 we will still be operating this temporary Salisbury Beach Carousel located on the Broadway Loop at the Salisbury Beach Center.
Preseason Hours (May 24-Late June):
Friday 4-10PM
Saturday 12-10PM
Sunday 12-8PM
Memorial Day 12-8PM
Summer Hours (Late June-Labor Day):
Monday – Thursday: 12-9pm
Friday & Saturday: 12-10pm
Sunday: 12-9pm
Post-Season (After Labor Day)
Friday, Saturday & Sunday 12-9PM
Tickets $3/ride or 4 for $10