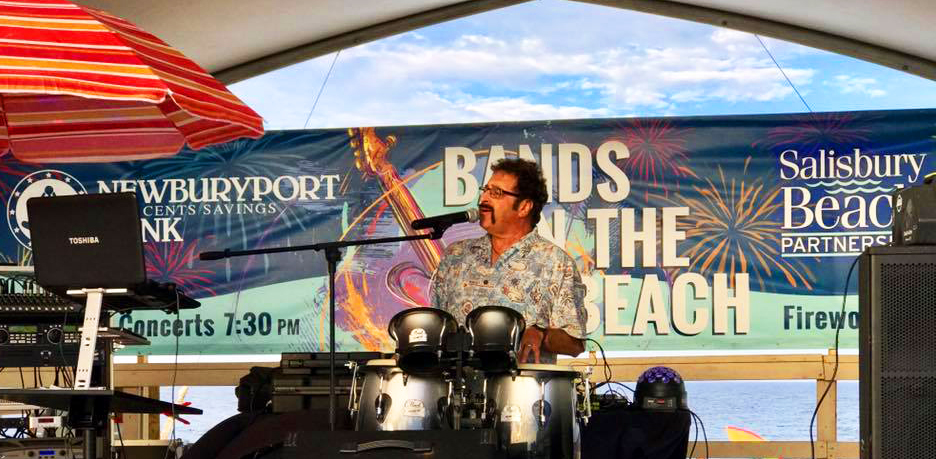 Every Friday 7:15PM-10PM
June 23 – September 3
Location: 25 Broadway, Salisbury MA
Friday nights all summer long, don't miss family fun starting at 7PM on the Salisbury Beach stage! It's a full night of oldies music on the beach with DJ Ralphie B, including doo wop, Motown, and more. Special guest vocalist appearances make for an unforgettable performance of classic hits! (Guest performer changes weekly) Then from 9PM-10PM, DJ Jeff B will be playing music of today and leading kid-friendly activities – hula hooping, bubble fun, karaoke, dancing, and sing-alongs.
Fri, Jun 25 – starting at 7:15 PM
Fri, Jul 2 – starting at 7:15 PM
Fri, Jul 9 – starting at 7:15 PM
Fri, Jul 16 – starting at 7:15 PM
Fri, Jul 23 – starting at 7:15 PM
Fri, Jul 30 – starting at 7:15 PM
Fri, Aug 6 – starting at 7:15 PM
Fri, Aug 13 – starting at 7:15 PM
Fri, Aug 20 – starting at 7:15 PM
Fri, Aug 27 – starting at 7:15 PM
Fri, Sep 3 – starting at 7:15 PM