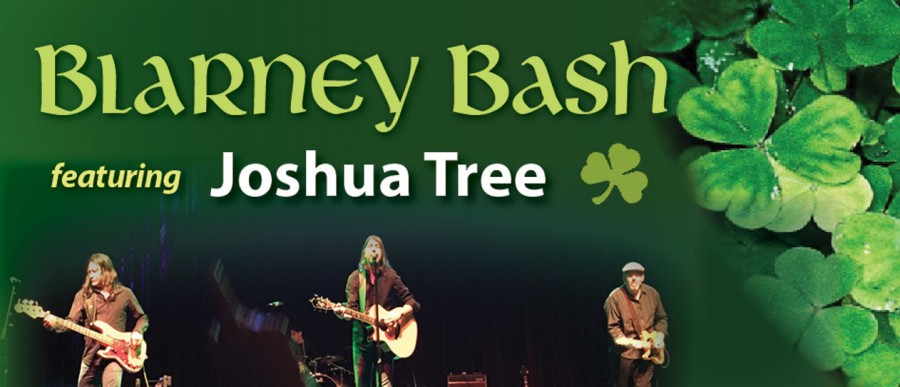 Reserved Seating: $25
6:30pm doors open, 8:00pm show
CLICK HERE FOR TICKETS
What better way to celebrate St. Patrick's Day weekend than by listening to a band who captures the look, feel and sound of one of the world's most popular rock bands that hails from Dublin, Ireland.  As the nation's premier tribute to U2, The Joshua Tree pride themselves on their ability to generate a unique musical experience that does not lend itself to impersonations.  Unique to The Joshua Tree is their dedication to the entire U2 songbook and to reproducing the distinct sound of U2, and playing each song with the same intensity and emotion.  The New England-based band, winner of Boston Music Awards 2008 best tribute act, covers all phases of U2's career from their first album Boy, to the most recent No Line on the Horizon and delivers all of the fan favorites.  Proceeds benefit the Salisbury Beach Partnership's free summer Saturday night beachfront concerts and fireworks. Thank you to media sponsor Independent Outdoor Network.
Blarney Bash
Sat, Mar 12 at 6:30 PM
Social Share