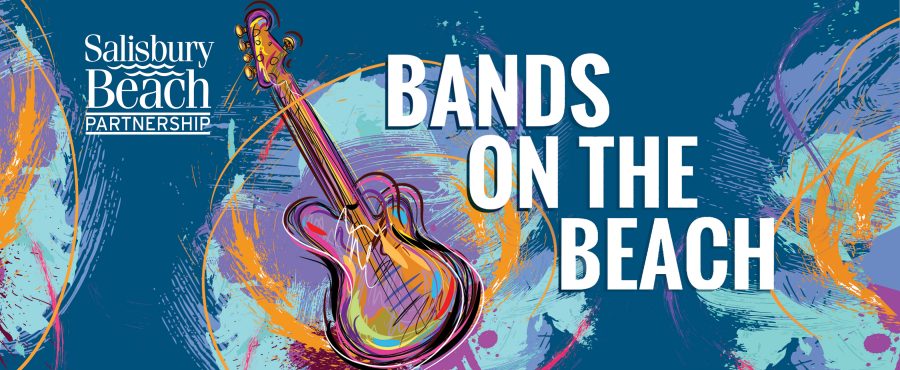 Free Beachfront Concert
Grab your chairs and blankets and enjoy some fun summer tunes, Saturdays at 7:30PM on at the Salisbury Waterfront Stage. Benches and picnic tables available and plenty of dancing room for everyone! Enjoy takeout from local restaurants, beach pizza, ice cream and more, while you listen to live music  from one of the region's hottest bands! Saturday, July 16, we welcome Steel Fingers to the Salisbury stage!
About the Band
FREEVOLT is a Tropical Rock act grown from the soil of Massachusetts in 2012. The band is recognized for their high energy performance, dynamic changes, tight grooves, positive messages, and passionate vocals. Their seamless genre fusing style and prominent words of triumph and freedom are captivating audiences.  Freevolt's music creates an environment where happiness is abundant.
The band is currently on tour and taking to the stage at night clubs, concert halls, and festivals in the USA and surrounding islands.
FREEVOLT has released three full length albums, titled Open Up Your Door (2019), Once You Say (2017), and Take The Product (2015) . Various tracks from the albums have since been featured on radio, video, and television worldwide.  They are currently in the studio recording a new album that will drop in late summer of 2022 under Evolvement Music.
FREEVOLT has shared the stage with Iya Terra, The Elovaters, G. Love, Donovan Frankenreiter, Lettuce, The Expendables, Redman, Zach Deputy, Ryan Montbleau, Rusted Root, Mike Love, Dr. Dog, Keller Williams, John Brown's Body, The Samples, Big Mountain, Chali 2NA, Brett Dennen, Jo-Mersa Marley, Bad Fish, Nattali Rize, Etana, The Meditations, Adam Ezra Group, The Nth Power, Bim Skala Bim, Bumpin Uglies, Kevin Kinsella, Dub Apocalypse, Spiritual Rez, Kung Fu, Dopapod, Pink Talking Fish, Inner Visions, Sophisatfunk, Junior Toots, Fear Nuttin Band, The Late Ones, Through The Roots, Sun Dried Vibes, Mighty Mystic, Little Stranger, The London Souls, Consider The Source, Roots Of Creation, Amy Helm, Air Traffic Controller, Entrain, Jason Spooner Band, Joe Samba, Sensamotion, Mike Pinto Band, Ott, The Werks, Soul Rebel Project, Aldous Collins Band, Big Ol' Dirty Bucket, Higher Education, and many more.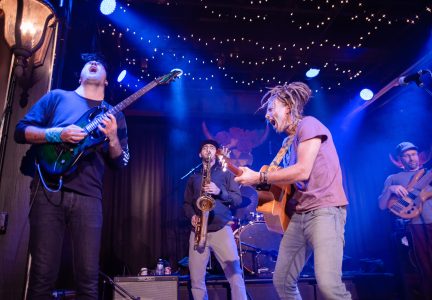 FREEVOLT is…
Michael Bernier – Lead Vocals / Acoustic GuitarMat Maier – Bass Guitar / Backing Vocals
Nicco Centofanti – Electric Guitar
Taylor Allen – Saxophone
John Spurr – Drums
*The Salisbury Beach outdoor concerts are typically rain or shine. In the event of a severe weather cancellation, we will post on our Facebook page
FREEVOLT on the Oceanfront Stage
Sat, Jul 23 at 7:30 PM