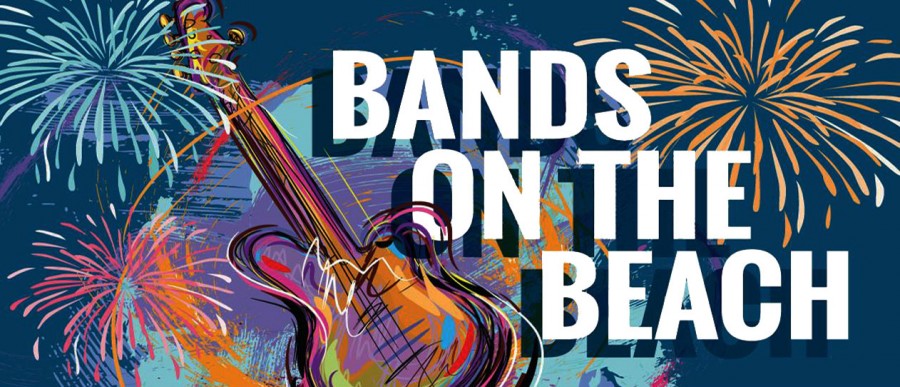 Aerochix:  All Female Aerosmith Tribute Band- Performing on the Salisbury Beach Center Stage, 7:30 pm-10:00 pm. Then join us for fireworks over the ocean afterward at 10:15!
About Aerochix-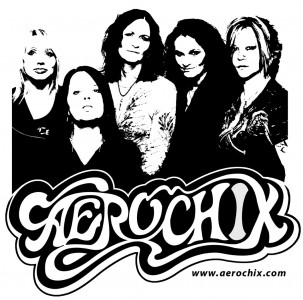 Aerochix is an all-female Aerosmith tribute band from New England. The uniqueness of the band combined with the seasoned musicianship and electrifying live show, captures people's attention everywhere they perform. The fact that the band is all female instantly peeks people's curiosity; they want to see what it's all about. The audience is always amazed when they see the band play, especially for the first time. The band tastefully portrays the image of Aerosmith in many aspects. The entire presentation, from the wardrobe, the musical equipment, to the onstage frolics and playful antics, and the authentic execution of the songs make people quickly forget they are watching an all female band and truly appreciate the musicianship.  An Aerochix show is hard rockin' and full of energy. The band plays songs that have kept live audiences all over the world on their feet screaming and singing along. You'll hear hits from the early days like "Dream On", "Sweet Emotion" and "Walk this Way" to more recent hits such as "Cryin", "Pink", and "Love in an Elevator". Aerochix prides itself on being able to deliver the deep cuts that any hardcore Aerosmith fan would love to hear; songs such as "Seasons of Wither", "Draw the Line", "Last Child", and "Movin' Out". The live performance of Aerochix captures the audience from the ringing of the very first note to the encore. Playing hit songs that span four decades; Aerochix takes the audience on a musical journey that people of many generations enjoy.
Aerochix was formed in 2009 and has performed in a variety of venues, live on the radio and special events to audiences ranging from hundreds to thousands of people. Here are a few highlights: Aerochix headlined the Matt Brown Gala at Gillette Stadium in Foxboro, MA April 2010 with over 5,000 people in attendance helping to raise over $750,000 for the foundation. In November of 2010 Aerochix headlined the sold-out WAAF Miss Mantown Calendar Event at Showcase Live. Aerochix has performed several shows with The Fools, one of Boston's own legendary bands at Blue Ocean Music Hall in Salisbury, MA. Aerochix has played to support the troops in Falmouth on Cape Cod, The Girl's Rock Camp Boston, and headlined two sold out shows in 2010 in Oliver's at the famous Cask n Flagon in Boston, Massachusetts; one in August and one on New Year's Eve. Most recently Aerochix was awarded the readers choice recipient of the 2012 Limelight Magazine Music Award – Tribute Band of the Year.
Aerochix Concert + Fireworks
Sat, Aug 6 at 7:30 PM
Social Share