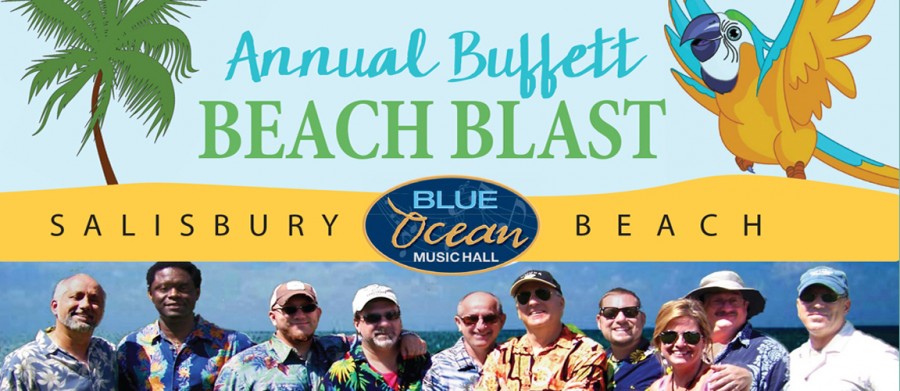 Friday, July 28
Two Tickets – Each Sold Separately!
Tailgate Party | 4PM
$15 per car
Changes in Latitudes Concert | 8PM
$25 General Admission & Reserved Table Seating
About Buffett Beach Blast
Calling all Parrot Heads! Jimmy Buffett tribute band Changes in Latitudes is one of America's premier tribute shows to the master of the tropical lifestyle singer-songwriter. Each show is good clean fun, with beach balls flying, dancing conga lines, and leis galore.
True Parrot Heads attest that this nine-piece band has captured the look, feel and sound of a real Buffett concert! The Margaritaville fun kicks off with an optional Tailgate Party from 4-8PM (separate $15 ticket per car required) at the beachfront parking lot next door to Blue Ocean Music Hall.
Just like a real Jimmy Buffett concert, outrageous decorations for cars, coolers, blenders and grills–as well as grass skirts, straw hats, Hawaiian shirts, and other tropical beach attire–are encouraged! Proceeds from the show support the non-profit Salisbury Beach Partnership's free outdoor concerts, fireworks shows, and festivals.
Buy Tailgate Tickets HERE –   Buy Concert Tickets HERE
Buffett Beach Blast
Fri, Jul 28 at 4:00 PM
Social Share