Join us for the entire Independence Day Weekend!
 Spend your days on the beach, then enjoy Free Entertainment Every Night!
Thursday night July 3rd: 
CANCELLED due to inclement weather. 🙁
7:30 pm Groove Alliance Concert on the Beachfront Stage.
You'll love this 9-piece show band, built around the dynamic vocals of Mike Pacheco and Amy Fichera and well known for their outstanding four-part harmonies, seriously groove-infused rhythm section, and all-star three-piece horn section!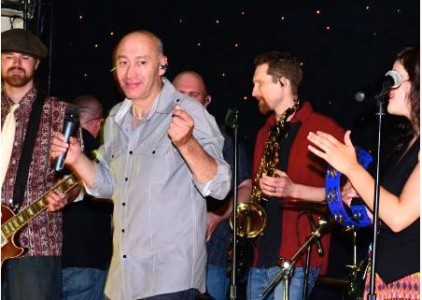 Friday July 4th:
ALL Friday Events have been Rescheduled – see below:
Saturday July 5th:
5:00 pm Pet Parade
Everyone's favorite is back! Dress up your pet – Join the parade!
We do like to remind kids and parents to consider the pet's comfort when dressing them up for the parade, especially if the weather is hot.
7:30 pm Entrain Concert on the beachfront stage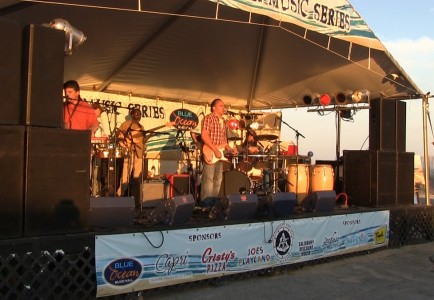 ATTENTION: The Fireworks had to be cancelled due to rough seas making it impossible for the barge to launch the display. SORRY!
The GOOD NEWS is that we have Fireworks EVERY Saturday night (as weather allows)!

F

ollow our Facebook Page 
to stay updated.
Thanks! 
Come back on July 12th for our next Fireworks Show!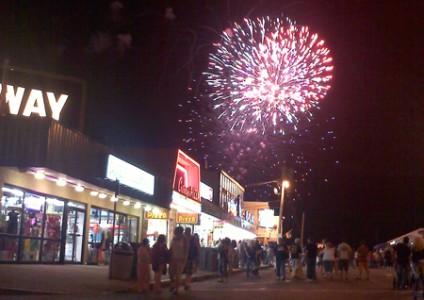 Sunday July 6th:
2:00 – 5:00 pm R.B. Entertainment presents their
Island Beach Party Show!
Spend the afternoon in Margaritaville with a full line-up of performers for this all live vocal show. You'll love special guests Ricky Andrade New England's #1 Elvis Tribute Artist and singing sensation Porsha Marie Funches. This is one show you don't want to miss! And while the kids will enjoy this show too, Ralphie will also have the hula hoops, limbo, and maybe even a twisting contest!  And of course the Bubble Machine!
Fourth of July Weekend
Thu, Jul 3 - Sun, Jul 6 at 12:00 AM
Social Share