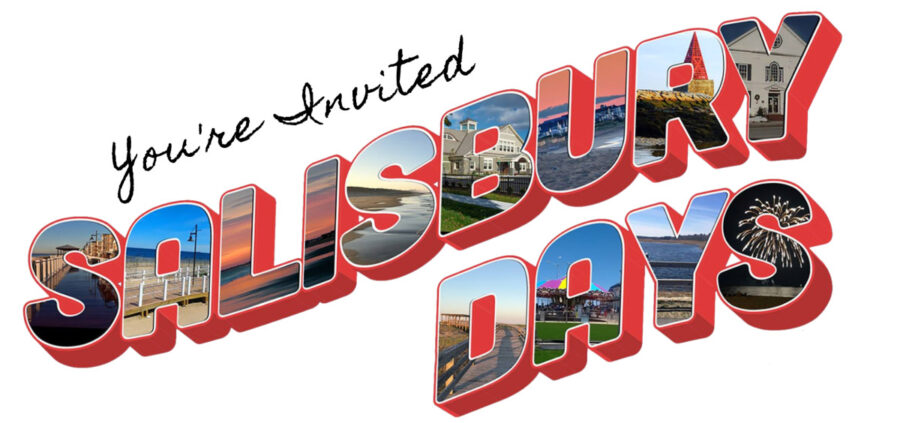 *Due to the potential of rain during Salisbury Days weekend, certain events may be postponed or subject to cancellation. Please check in with Salisbury Parks and Recreation Facebook or Instagram for the most current updates before you head out. Status of events will be updated by noon the day prior.
Salisbury Days is hitting the beach! Join Salisbury Parks and Recreation Commission, Saturday, September 23rd for a day FULL of coastal family fun. Come say hello, take a spin on the carousel, soak in the salt air and sunshine, visit some of your favorite local beach businesses, and participate in all the Salisbury Days festivities – Kites & Castles Festival, Bike & Car Show, and more!
Salisbury Parks and Recreation Commission is hosting the annual Salisbury Days from September 22-24th. Salisbury Days is a time-honored tradition that was brought back to its fruition in 2019. With the support from the community, this year's event will boast a Fireman's Muster, Cruise IN Car Show, live musical performances, reunions, artisans, games, brews, trucks, historical tours, tradition, community….to the heart of Salisbury. See the full lineup below.
SALISBURY DAYS LINEUP
Friday, September 22
BEACH CENTER
1PM | Joe's Playland Senior Skeeball Tournament
LIONS PARK
4:30PM | Opening Ceremony
5:30PM | Lions Club Kickball Tournament (All Ages)
Saturday, September 23
BEACH CENTER
11AM | Kites & Castles
10:30AM Registration + 12PM Show | Car & Bike Show
12PM – 4PM | Free Carousel Rides
Seaside Brewfest (POSTPONED to October 14th)
All Day Beach Sales
Sunday, September 24
SALISBURY SQUARE
8AM | Pickleball Tournament
10AM | Friends of the Library Mini Golf
Institution for Savings Fall Activity Table
11AM | Mad Science: Fire & Ice
10 – 4PM | Fair in the Square
12 – 4PM | Pike School Tours
Touch a Truck
Historical Society Tours
1 – 4PM | Fireman's Muster
Salisbury Days
Fri, Sep 22 - Sun, Sep 24 at 12:00 AM
Social Share