Coming Back Fall 2019!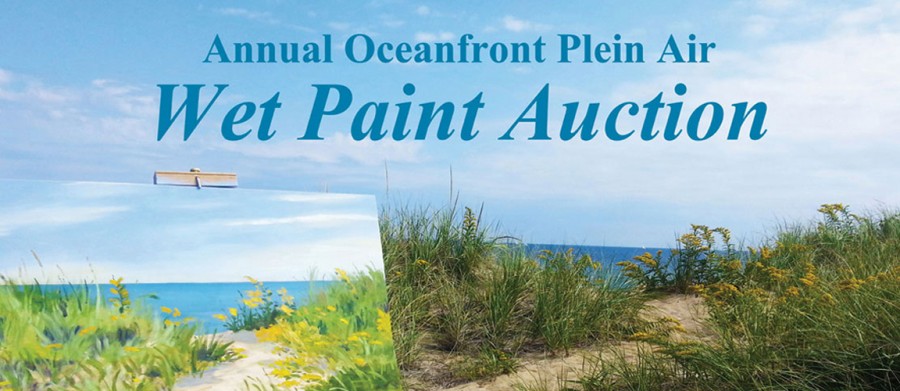 Experience the beauty of freshly painted ocean-inspired landscapes created by 30 selected local artists at the Fourth Annual Oceanfront Plein Air Wet Paint Auction. You'll have the opportunity to bid on any of the spectacular original art in the fabulous Grandview Hall at the Blue Ocean Event Center with panoramic water views as the backdrop. This one-day event starts when the artists begin painting in the morning and work all day to have a finished piece ready for hanging before the event begins!
Reception and Preview from TBD
Auction begins at TBD
Guest Auctioneer: TBD
View the artwork of many talented, local artists and select a work of art to take home for yourself or as a gift for a special occasion. Proceeds benefit the FREE beachfront concerts and fireworks sponsored by Salisbury Beach Partnership every summer. This event is sponsored by Gienapp Design.
Tickets available at the door or beforehand at By the Sea Gifts, GroundSwell Surf Cafe, and online at the link below.
Wet Paint Auction
Sat, Sep 30 at 6:30 PM
Social Share